I felt very indecisive tonight, but then finally got my stuff together and headed out.
Diving along I realized that there were areas that I consider to be
just
outside my walking range, but that none-the-less offer some nice opportunities.
I chose to drive past them.
Instead I went to Jericho beach and noticed a pier that, quite frankly, I had no idea was there.
While there is only a single image I actually liked tonight, I will still show some other for the sake of showing a bit of the process. Note that most of these will be quite useless in a 400 pixel size, you may want to look for the 'slideshow' link at the end of the post.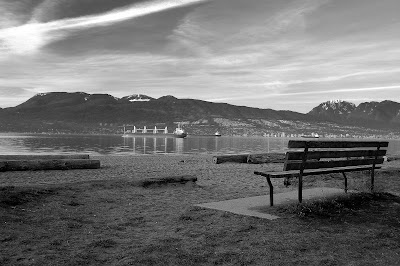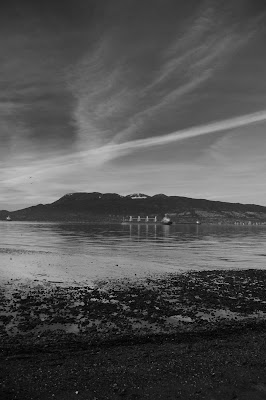 Both the above took some doing to bring out the sky.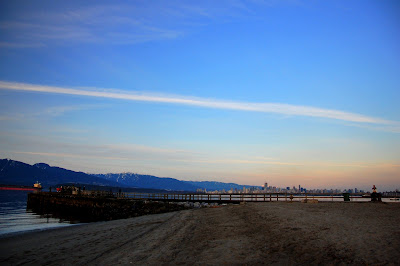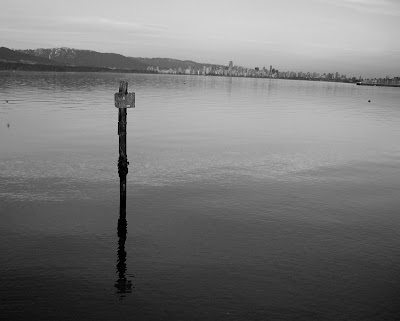 There is much water and a number of poles in tonights images.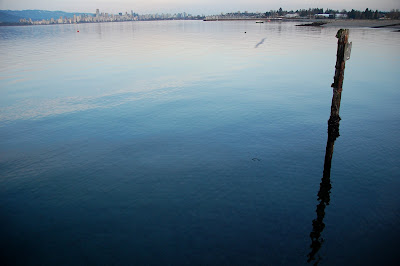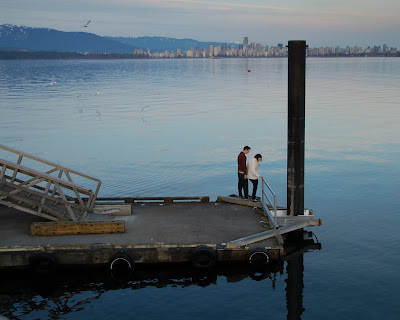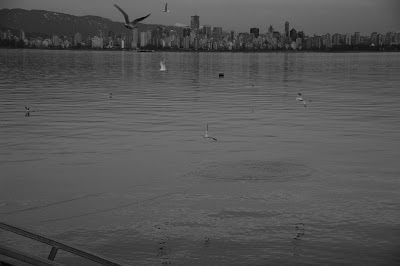 I would have liked to have gotten a few more shots of this young couple, but they left.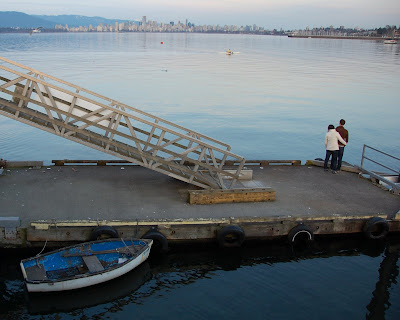 This shot is the one I like. At anything below 1000 pixels you probably will have no idea why.
Beach scene: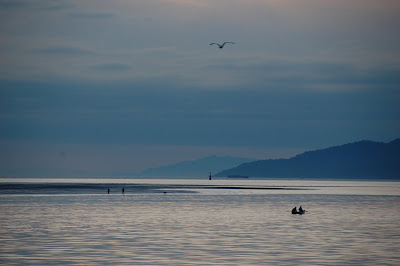 I spent a bit of time playing with the fill flash again. Unfortunately, I brought everything except for the actual flash, so I had to shot with the on camera. Not as nice as I would have liked, but this next shot benefited as the water turned out very nice.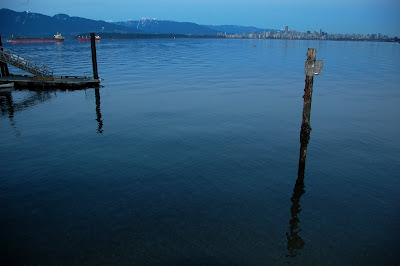 If you'd like to see the photos only and see them at a size in which they are intended, please
click here.
Thank you.
Bjorn